TRAVEL BETTER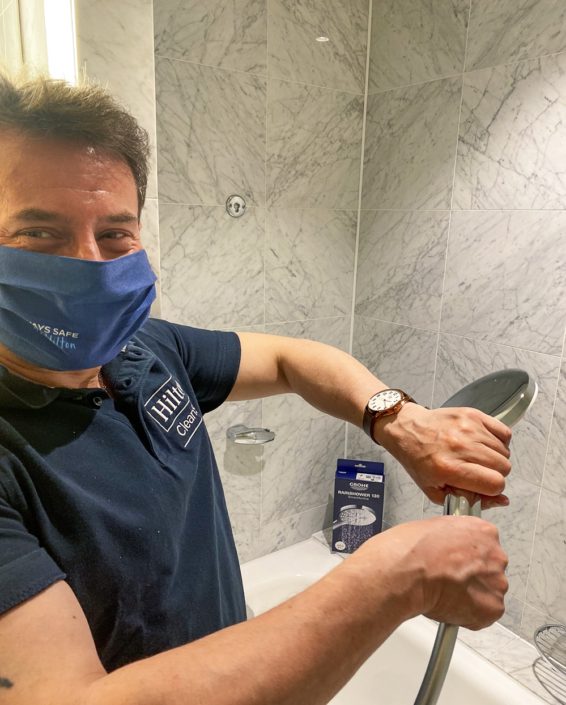 Hilton Brussels Grand Place selected by Visit.Brussels for the "Sustainable Initiative award 2021", an award recognises the initiative that, in the context of the health crisis, has best contributed to the reduction of its environmental impact by questioning the way it operates.
The main environmental impact of Hilton Brussels Grand-Place comes from its energy consumption, daily waste and the use of building materials. The hotel and its frequently trained staff have therefore launched several initiatives to reduce not only energy and water consumption, but also to increase resource efficiency in its operations, energy production and distribution. Renewable energy sources, such as solar energy (via solar panels), are an important part of the hotel's environmental strategy. In addition, where possible, Hilton Brussels Grand-Place encourages the reuse and recycling of energy, water and materials.
Hilton Brussels Grand Place is certified Green Key (read more here) and thanks to this, you can pay for your stay with eco-vouchers.
Various actions have been implemented:
Installation of photovoltaic panels producing renewable energy up to 0.91% of the total energy/electricity consumption of the building.
Deployment of intelligent energy monitoring software that sends notifications in case of overruns or anomalies.
Monitoring of the air quality in the building by installing C02 sensors that send notifications in case of exceedances.
Obtaining the green key label and various certifications.
Installation of water reducers in the showers in order to limit the water flow while maintaining the comfort of the optimum.
More thorough and organised waste sorting. Non-recycled waste is sent to an incineration plant that produces electricity or heat.
Achievement of BREEAM certification, which is an assessment method for the environmental behaviour of buildings.